KOSOVO
Kosovo, Europe's youngest country, is located in the heart of South East Europe. Positioned in the center of the Balkan Peninsula, it is an important connection between Median and Southern Europe, the Adriatic and Black Sea. This largely mountainous country promises many memorable views and experiences.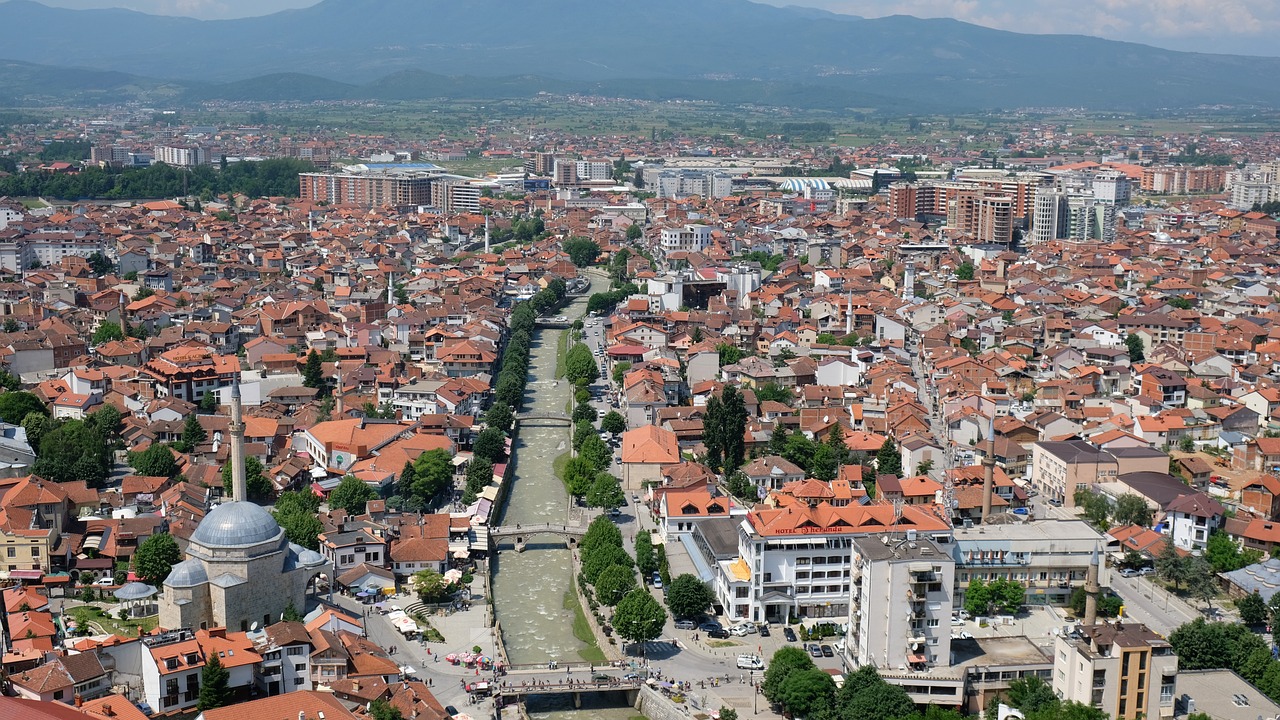 WHY TO VISIT KOSOVO?
Prizren is a charming Balkan town, which gives the impression of flowing along the banks of a shallow stretch of Bistricë River, which slices it in half and it is nestled in between towering green mountains. A city constructed over many centuries, with a mixture of architectures clearly dominated by an ottoman influence, Prizren is definitely one of the most attractive towns of Kosovo.
The largest city and the capital of Kosovo Prishtina is the cultural, economical and administrative center of the country with a long history. Archeological discoveries date back as long ago as the Neolithic ages. Prishtina's southern district Ulpiana is believed to have been the center of the Illyrian province of Dardania and one of its most splendid cities from the 2nd to 4th century BC.



ESTABLISHMENT
Unitary parliamentary republic

TRANSPORT
Land, rail and air

CLIMATE
Continental with mediterranean and alpine influences



LANGUAGE
Albanian and Serbian

INDUSTRY
Mining, cement and construction, textiles, food and beverages processing, tourism, metallurgical industry

RELIGION
Muslims, Orthodox Christian, Catholics and Other Christian
The monastery Visoki Dechani, located near town of Dechani, is one of the most important cultural sites in Kosovo. It dates back to the 14th century and is a designated UNESCO World Heritage site. The monastery is situated within a beautiful compound. The frescoes within its walls represent different scenes from the Bible, creating a magnificent ambient. As in centuries past, the monks here still live a simple and humble life. They produce food for the monastery, which is wellknown for its tasty cheese.
Grachanica Monastery is a Serbian Orthodox monastery, located in the village with the same name, just 20 minutes from Prishtina. It was founded by Serbian King Stefan Milutin in 1321. Grachanica Monastery was declared a Monument of Culture of Exceptional Importance in 1990. In 2006 it became s UNESCO World Heritage site, listed under the name of Medieval Monuments in Kosovo, an extension of the monastery Visoki Dechani.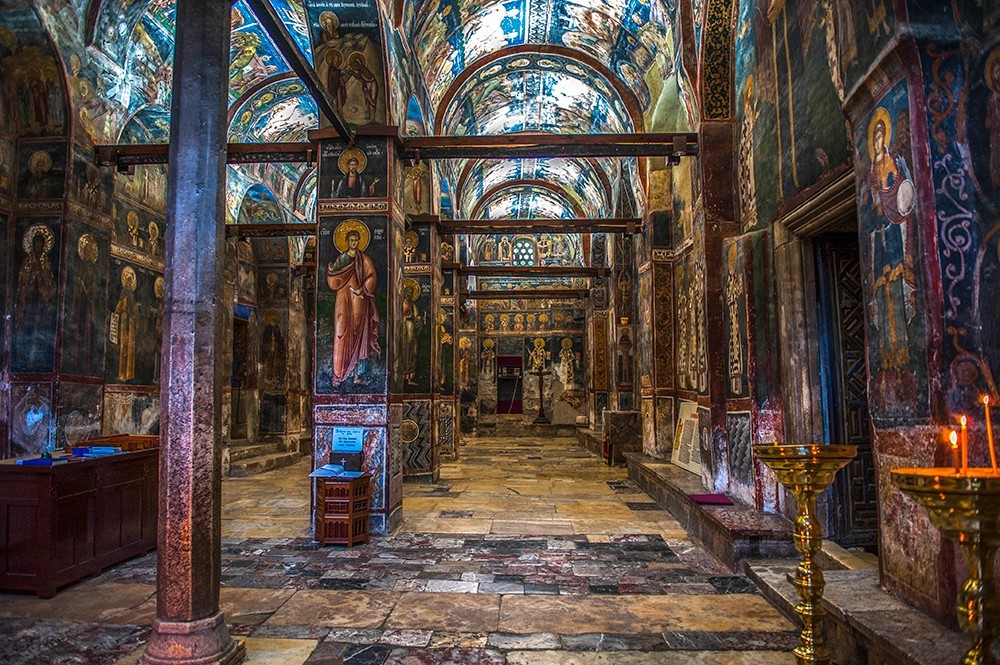 Al-Fateh Grand Mosque (Sultan Ahmet Mosque), the biggest mosque in Prishtina, was constructed under the orders of Sultan Mehmet II, also known as Al-Fateh. The most distinguishing characteristic of this mosque is its huge 15-meter (98 foot) dome. Today, hundreds of Prishtina's citizens use the main mosque for daily prayer. As a national icon, the Al-Fateh Grand Mosque is unanimously regarded as one of the city's grandest buildings. It was briefly turned into a church during the Austro-Turkish Wars (1690-1698) and defaced with Swastikas by the German troops during the Second World War.
The entrance to Gadime Cave (Marble Cave) was discovered in 1966 by Ahmet Diti, a villager who was cutting stones in his yard and by chance came upon a glowing hole in the ground. Upon closer examination, he was amazed to find that the glow was emanating from a cave full of crystallized stalagmites. Today, the stalagmites and stalactites are its main attraction. Their creation of over millions of years has made it possible for the formation of various shapes and figures that the locals have named. Some of their names will make you laugh as well as make you contemplate about their origins.
Patriarchate of Peć, a UNESCO World Heritage site, is a complex of churches located in the suburbs of Peć, near the Lumbardh River (Prizren Bistrica), at the entrance of Rugova Canyon. This complex dates from the 13th century and is the site where the Serb episcopate and patriarchs resided. From its inception, the Patriarchy was a gathering place for theologians, writers and artists alike – a place where artistic heritage was greatly stressed and remains to this day as one of the core monuments of Kosovo's cultural heritage.